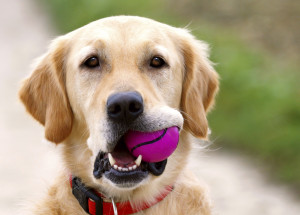 Are you looking for a safe and fun place for your pet to stay while you are away? Do you want to know that your dog is getting one-on-one attention and oodles of love? Bring your dog to A Stay in the Country Pet Lodge & Training Center, a high-quality, full-service pet resort, dog boarding and training center with pet-owning and pet-loving caregivers who will treat your pet like family. We are committed to making sure your dog feels loved, has fun, and is safe during his or her stay with us. Come to visit the family farm and get acquainted with us!
We are conveniently located in Charles City, VA, right off Scenic Route 5, serving the greater Richmond/Tri-city area. Additionally, our outstanding pet care facility serves pet owners in Prince George, Charles City, Richmond, Hopewell and New Kent.
We Offer Worry-Free Dog Boarding Services
A Stay in the Country Pet Lodge & Training Center is the worry-free, guilt-free solution to your dog boarding needs. When you board with us, your pets won't have to forgive you! We make your pets our first priority and it shows. See examples below:
"I am the owner of six dogs who are like children to me.  I take all six of my dogs to Harriet at 'A Stay in The Country' every time I have to travel.  My experience with Harriet has been that she is a real dog lover and takes the time to make sure that each one of my dogs has a stress-free enjoyable stay.  I drive an hour to take my dogs to a Stay in the Country because I feel that with Harriet they will receive the attention and care that they get at home." -Jennifer H.
We Make Your Dog Feel Comfortable
A Stay in the Country Pet Lodge & Training Center at Shadewood Farm is your pet's home away from home. If you choose to board your dog with us, your furry friend will have a custom-tailored stay on the farm, receive generous amounts of one-on-one attention, and will be relaxed, happy and well-groomed when you pick him or her up. Our standard dog boarding accommodations include spacious indoor/outdoor doggy dens, which you may choose to have heated floors or your pet crated at your request. Additionally, we offer the following touches to make your pet feel right at home:
Safe, clean, private and spacious overnight accommodations with a plush fleece blanket and bed
Soothing music playing 24/7 throughout our entire dog boarding facility
Natural skylights to give your pet the natural light he or she needs throughout the day
Opportunities for your dog to participate in fun activities, enjoy yummy treats, enjoy full-spa and dog grooming services, and much more
We Provide Exercise, Social Activities and Companionship
At A Stay in the Country Pet Lodge & Training Center, we believe the more interaction and activity a pet receives, the happier and healthier he or she will be, especially when away from home. To meet these needs, we offer fun-filled activity packages and pampering sessions for your pet, either in groups or individually. Just let us know your pet's preference. Don't worry about leaving your dog alone and sad at home, waiting for a pet sitter again. Bring your pet to our elite dog boarding facility so he or she can romp around the farm, taking advantage of the following perks we offer our dog boarding guests:
More than 4 acres of lush outdoor play areas and 3600 sq ft of indoor play areas/resort facilities for use during inclimate weather
Supervised fun playtimes and activities customized for your pet, including group play
Play yards equipped with splash pools and sprinklers for dogs that like romping water
If desired, opportunities to play and socialize with other dog boarding and dog daycare guests SAFELY, under trained staff supervision
Plenty of hugs and pats from our caring staff
We Take Your Dog's Health Seriously
We know how important it is to leave your pets in the care of someone you can trust. That is why we hire the most caring, experienced and certified staff members to provide your loved ones with the utmost personal care and attention. We come highly recommended by pet parents and leading veterinarians because we take all of our dog boarding guests' health seriously. To protect your dog's health, we maintain:
Meals served twice daily, or as requested (high quality food provided or bring your own), and fresh water at all times
Three elimination breaks daily with staff monitoring intake and elimination
Wellness checks and continuous monitoring of your dog throughout his or her day
Year round climate-controlled rooms with air handling systems for optimal health, air filtration and temperature control
Daily housekeeping services with strict, hospital-grade cleaning protocols and a clutter-free environment
We Make Your Dog's Safety Our First Priority
At A Stay in the Country Pet Lodge & Training Center, the safety of our dog boarding guests is our first priority. In fact, our safety record is what makes us one of the most recommended facilities by leading veterinarians in the Central Virginia area. In addition to the owners living on the property, we maintain the following necessary but uncommon safety features:
Strict vaccination policies to ensure your dog's health during his or her stay. All pets must be current on necessary vaccinations. Our Reservations Specialist will review these with you when making your reservation
A secure, fenced-in facility with a powerful backup generator
Extended staff hours to ensure proper supervision throughout your dog's entire stay
Restricted facility access for outsiders; limited only to staff members so you can trust who is around your pet
Smoke and fire detection systems
*Pet parents receive a complete report about their dog's experience with us upon departure.
Standard dog boarding rates start as low as $19.95/night. Call (804) 795-9415 to hear our special offers.
We Love and Respect Our Special Needs Guests
We understand each guest may require different accommodations or care based on breed, age, personality or special needs. Please discuss any special requests with us when you make your reservation and we'll be happy to make your pet's stay exceptional.
We hope to see you soon!