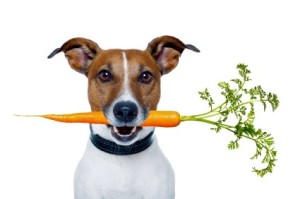 June 15, 2013 – Noon until 6 pm
Azalea Gardens at Bryan Park
Rain Date: Saturday, June 22, 2013 – Noon to 6 pm
Take your pooch to the Azalea Gardens at Bryant Park for the Richmond Vegetarian Festival. You'll enjoy food from some well-known local eateries, including DeLuca Gelato, Ginger Thai Taste, Nile Ethiopian Restaurant, Whole Foods Market and many more.
There is so much more than vegetarian fare at the festival. You'll find everything from snacks to drinks to full meals, with many different types of foods being offered. There is something for everyone to taste, whether you're e vegetarian or not.
You can visit the kids tent and natural health practitioners, and be sure to pick up some food samples from the many food vendors on hand.
Music is also a wonderful part of the festival atmosphere. You can listen to a string quartet, folk and rock music, African Jazz, Spirit Drummer and more.
There are generally a number of dog rescues that have tents at the festival, and you may just end up bringing a new member into your family at the festival or afterward. The festival is so pet friendly and there's lots of room to spread out a blanket for a picnic and rest area.
Dogs are welcome at the Richmond Vegetarian Festival, as long as you bring proof of current rabies vaccination and keep Fido on a leash at all times. Of course, you'll want to be a responsible pet owner and clean up after your pooch, too.
It's very warm as a rule this time of year, so you may want to bring your four-legged family members to the festival early, so they don't get stressed out or dehydrated by the heat and excitement. Bring some water along for them, too.
For more information visit: www.veggiefest.org