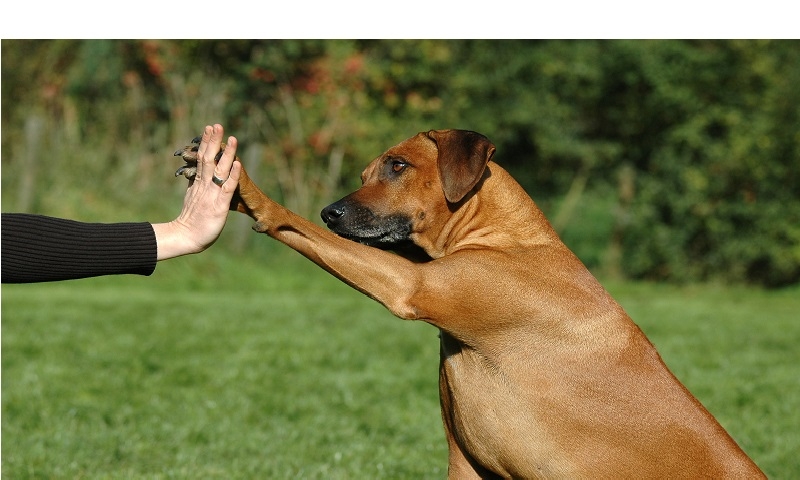 Dog Training in Richmond
Lay the foundation for a fulfilling relationship with your dog by starting with excellent training. Well-behaved dogs are just more fun to live with because they can safely be walked more places, are less destructive at home, and make new friends easily.
Dogs are happier with excellent training too. Learning and performing commands is a challenge that smart dogs crave, and all dogs love structure and an easy way to understand what is wanted from them.
We'd love to bring harmony to your household with our easy approach to dog obedience training. In Richmond, call or email us to learn more about any of our services.
Why Train With Us?
It's natural to only want the best when it comes to your dog, especially if your dog is an impressionable puppy. There are many reasons to choose A Stay in the Country Pet Lodge. Consider that we bring…
20 years of experience: And an ongoing commitment to continuing education to stay up on the latest behavioral science
Dog friendly methods: We use only force-free, humane methods so your dog has a great time while learning her manners
Real life results: We train inside and outside and around other dogs and distractions so you see better behavior in real life
Customized plans: We train the behaviors and manners that matter most to you
We train for you: We keep your homework to a minimum by doing the training for you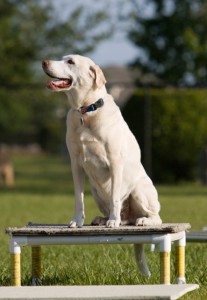 Choose From Two Training Programs
Both of our programs are designed with fun and results in mind. Your dog can come stay with us overnight, or just visit during the day. Either way we'll show her a good time while she learns her new tricks.
Day School

Best If: You'd rather your dog sleep at home while she works on her manners.

How it works:

Your dog attends our dog daycare program. He or she will take a break from playing with dog friends and join staff for three fun training sessions each day.

Day School Fees: $ 39 a day

We want you to see results, so we require a 1 month minimum, with your dog attending at least twice each week.

What we can help with: Basic manners training, including sit, down, come, stay, loose leash walking, and no jumping.

Call or email us to get started!

Lodge & Learn

Best If: You're headed out of town, or you could use a bit of a break from bad manners.

How it works:

Pre-training evaluation meeting allows us to set customized training goals together.

Your dog attends our boarding program, where she'll enjoy three fun training sessions each day.

At the end of her stay, your dog will show off her new tricks at the training transfer session, and we'll show you simple tricks for keeping her new manners strong.

Lodge & Learn Fees: $60/day (lodging included) + $40 for training transfer session. We want you to see results, so we require a 1 week (5 day) minimum.

What we can help with: Basic manners training, including sit, down, come, stay, loose leash walking, and no jumping.
Frequently Asked Questions about Dog Training Safety and Policies
Safety is often the biggest priority of dog owners. Part of the power of our socializing program is that the dogs get to spend lots of time with other dogs, but we make sure that is done as safely as possible. Here are some of the most frequently asked questions and some helpful answers
What is the Pre-training evaluation before training?
There are three parts to the Pre-training evaluation. First, fill out the training evaluation form [ link coming soon] and submit it to us. Next, we will review it and call you to ask questions and set up a time to drop off your pet for the day. Once your pet is here for the day, we will evaluate your dog for training. When you pick up, we can give you a better idea of what we can accomplish during his upcoming stay or day school days. Just like our boarding and daycare programs, we require proof of vaccinations and a negative fecal exam done annually. Also, we require all visitors to be on a flea/tick and heartworm preventative.
What behavior can you correct in day school training and lodge and learn?
Both of our dog obedience programs in Richmond, VA include basic manners and specific commands that will assist with the dog's behavior. Dogs can be taught the commands sit, stay, lay down and recall, all of which are crucial behavioral tools for large dogs and small dogs alike. Dogs are also taught to walk loosely on a leash without tugging at their collar or harness.
Why is the Lodge & Learn a 5-day minimum?
Lodge & Learn is meant to be an intensive dog training course. Dogs learn quickly and form lasting behaviors because they are exposed to training and behavior correction during every interaction with a human. This reinforcement can turn problem dogs into obedient companions in just a 5-day week, but it takes at least that long for changes to sink in.
How do I keep my dog obedient after the training?
Your dog will respond to your behavior. They will remember commands that get used every day and will maintain behaviors that are rewarded with attention and affection. During your transfer session with the trainer, you will be given some advice on how to keep your dog well-mannered after the training program is complete.
Start a Better Companion Today
Please call if you have any questions, or if you'd like to enroll your canine companions in our training programs. You can rest assured that your dog will enjoy a safe environment, and experienced trainers who want your dog to have a great time during their stay in the country.
Call or email to get started! (804)795-9415
Save