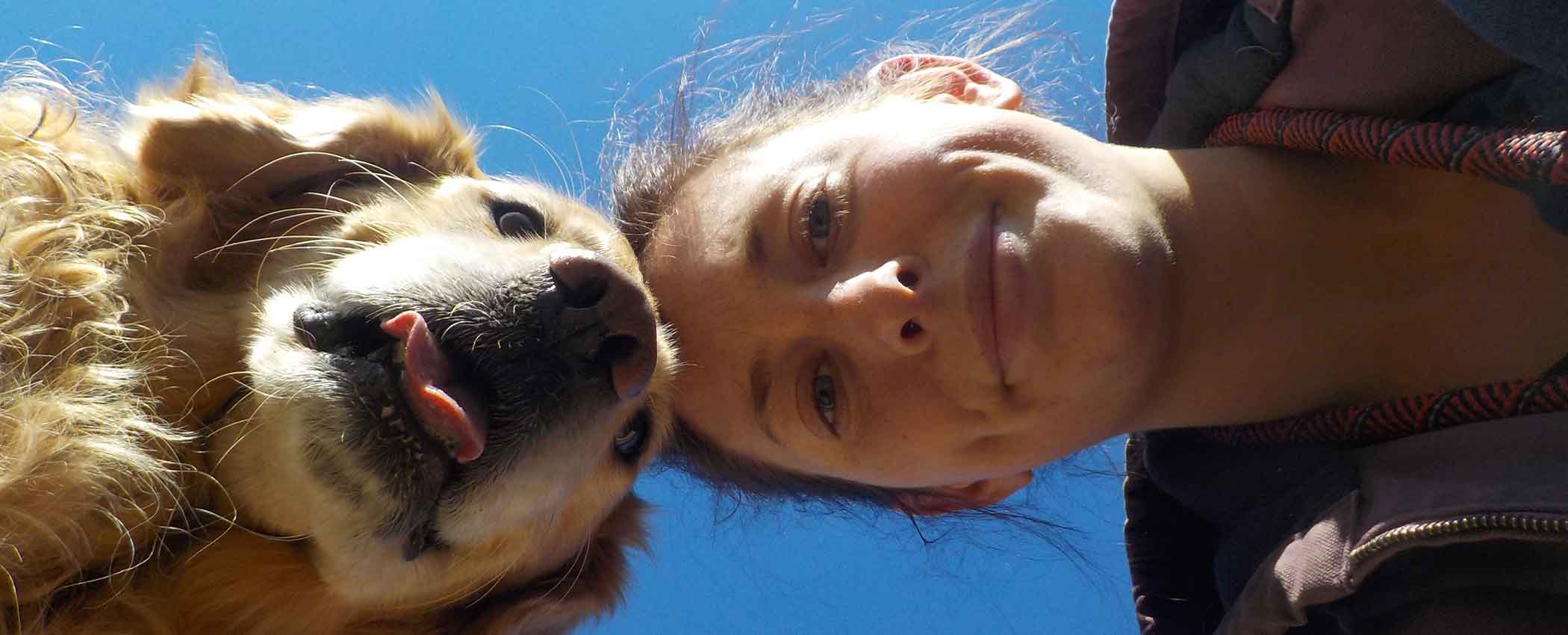 A Stay in the Country Pet Lodge and Training Center is always in search of dependable people who enjoy the company of animals. We need people who understand they will be responsible for the care of living beings, loved by their owners, our clients, who entrust us with the well-being of their pets.
Who We Are
We are a small, established and growing, dog boarding and daycare facility looking to add a few dog-loving, A-players to work with us. We have part-time and full-time positions available.
Our employees are essential to our business and our success is their success. We are a hard-working, supportive, positive team, who love coming to work. We offer flexible schedules, career education and advancement opportunities. We don't do drama. We take pride delivering outstanding service to our customers and to our local community.
Who We Serve
We serve a community of incredible pet owners that love their dogs and value the boarding, daycare and grooming experiences we provide. Whether they have been bringing us their pets since they were puppies, or are first time customers, we provide their pets with the highest quality of care, lots of fun and affection.
A Stay in the Country is not only an amazing and friendly place to work at, but a wonderful place for doggy daycare or boarding. The employees and owner of the establishment are kind, thoughtful, and fully invested in not only their time with the dogs, but the pet owners as well. I'm so grateful to have been a part of the family and I can definitely say that from the staff to the dogs, they all became a very special part of my life. A Stay in the Country is clean, safe, and engaging environment filled with employees work to make sure that everyone is comfortable and taken care of no matter the size or breed. Needless to say, I'd let my dogs stay here any day!
Kaylee Anderson
You'll know this job is for you if:
You are punctual and dependable
You are organized, enthusiastic, detail oriented, hard-working and professional
You are someone who understands the difference between efficiency and productivity
You can take directions and enjoy working independently and as part of a team
You are looking for a meaningful job that will allow you to use your current skills while learning new skills and concepts
You respond promptly to customer needs; respond to request for service and assistance
Additional Qualifications:
High school diploma or equivalent
Excellent work history and references
Prior experience in a dog daycare or animal boarding facility is preferred but not required
Ability to work in all temperatures, work outside, or in distracting work environments such as loud noise/sound
Comfortable being around dogs of all sizes and physically able to handle dogs of all sizes and to lift up to 60 lbs.
Must be able to work under conditions that require sitting, standing, walking, bending, reaching, pulling, pushing and grasping
Ability to tolerate getting dirty frequently
Dependable transportation
Current driver's license
Authorization to work in the US
Pass Background check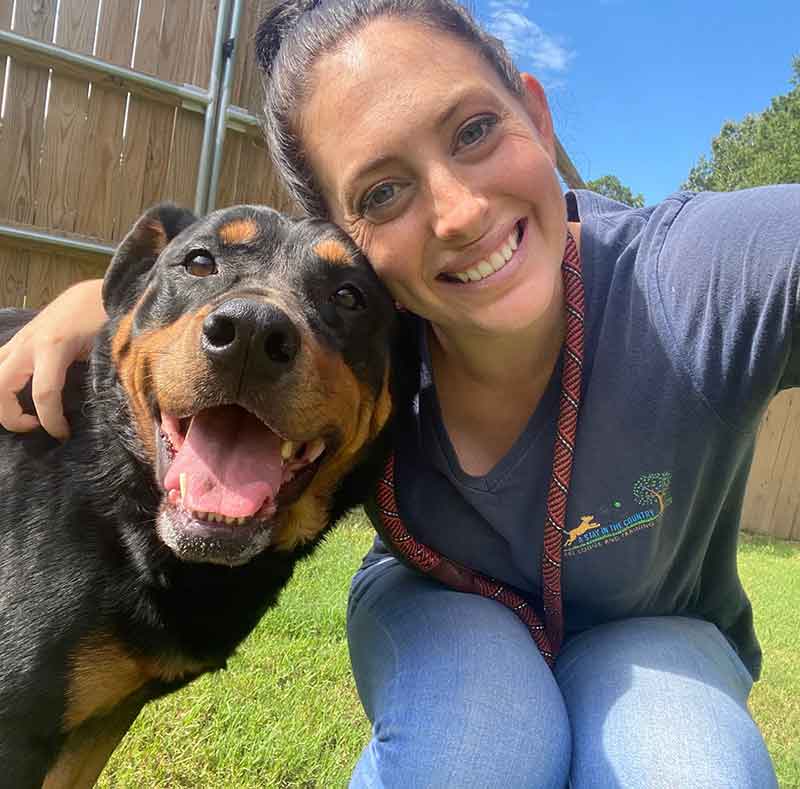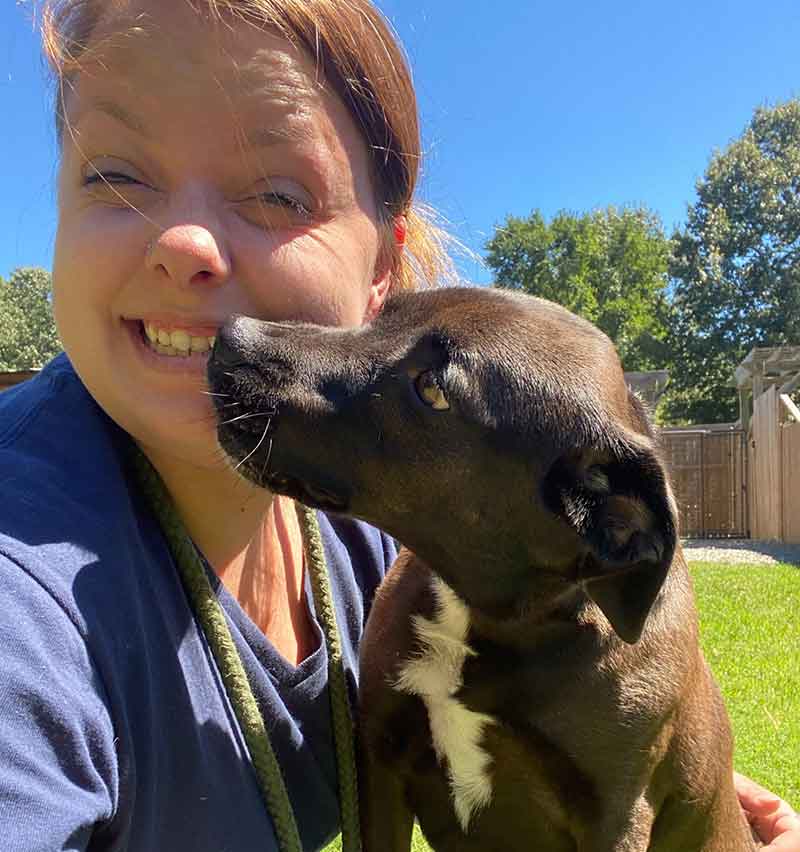 Do you share our company's immutable laws, the values we hold dear?
We are passionate about improving the lives of dogs and their owners. We greatly appreciate the positive impact dogs have on our lives.
We recognize each of our K9 guests as individuals with their own personalities, preferences and needs.
We acknowledge the trust our customers have given us by being transparent, keeping their dogs safe, showing their pets love and affection.
We respect the value of serving others. We are empathic, supportive, helpful and over deliver.
We are dependable and hard-working with a can-do attitude. We pay attention to details and take ownership of our actions.
We listen and communicate clearly with others. We are curious, open-minded and ready to learn.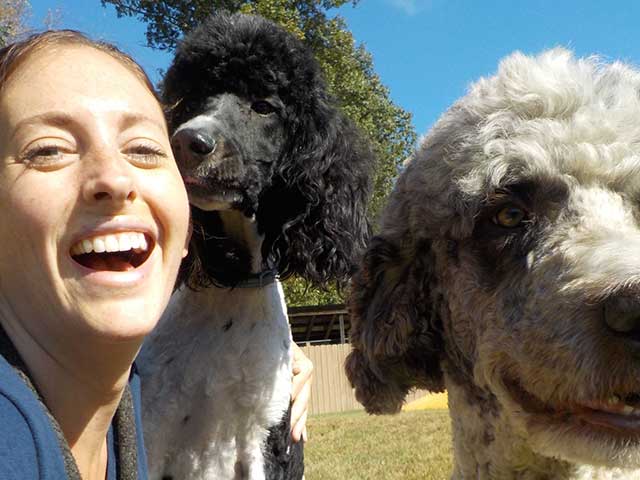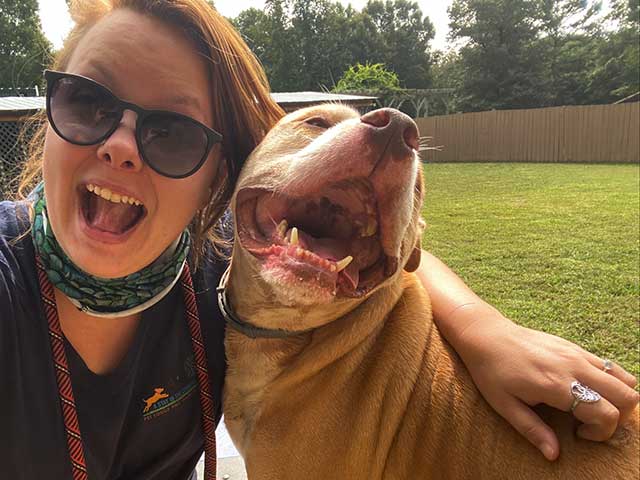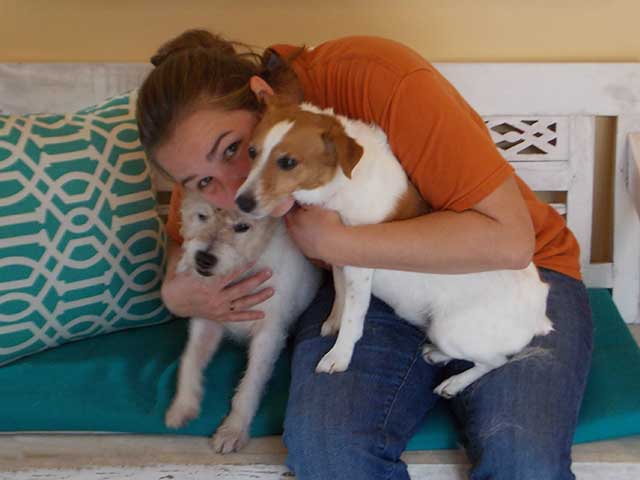 I love this job and the people. I feel supported by my coworkers and understood by those above me. Going to work in this environment with good people and all the dogs I can't help but to be in a good mood. It makes me so happy to be a part of all these dog's life. Then be able to hand them off to their owner, happy but tired. Seeing the owners smiling ear to ear shows you did something right. In a world full of chaos, I love to be the safe haven for the dogs and their owners.
Briana Burrow
Competitive salaries based on experience, starting at $12+ with minimal to no experience. Strong background in pet care, start at a higher pay rate.
Full-time and Part-time* positions
Regular performance reviews and structured onboarding process
On-the-Job training and formal online education, while earning a wage
Room for advancement
Paid time off
Holiday pay
Flexible and set work schedules- work should be part of your life, not all of it.
Health insurance benefits
Retirement Plan with company matching
Employee discounts for boarding
*Partial benefits available for part-time employees
Military/Veteran friendly. We are a V3 Certified Company
A Career in the Pet Care Field
Whether you are looking for long-term employment, or want to use your time with us as a stepping stone to further you career goals, we will help you map out a future in pet care. We provide on-the-job training in dog body language and behavior, certifications as Pet Care Specialists, Pet First Aid and CPR.
Currently, we have employees that are:
In veterinary school and preparing to be
In a vet tech program
Pursuing a degree animal science
Following our enrichment and dog training tract
Following our management and leadership tract
Following our customer care and communication tract
Deciding on a direction and career working with dogs
Some of our other employees have gone on to:
Complete police academy program to become part of a K9 unit
Become dog trainers
Work in customer care and sales
Work in veterinarian's offices
Hold nursing degrees
Completed various college degrees
I love the staff, getting to know all of our guests, and learning about different dogs and their behaviors. Seeing shy or anxious dogs open up and show their personalities is my favorite part of working here.
Sophia Forest
I love how diverse the dogs are. I have learned a lot of different methods of caring for dogs. I love how caring we are to each other and the dogs.
Bethany Ferguson
Communication is key to your success and our success.
We start off with clear onboarding and training procedures to insure clarity and confidence.
Daily check-ins your first 3 weeks of training
Weekly mandatory staff meetings to demonstrate what you are learning online and address any questions
Monthly team meetings for updates, team goals and brainstorming
Quarterly 1 to 1 meeting to set personal and career goals
Performance evaluations at your first 30,60 and 90 days of employment, then 6 months and annually
Clear and written advancement criteria
Open door policy with management
Clean and sanitize all pet enclosures, dishes, bedding, play-yards, and common areas, thoroughly on a daily basis
Feeding and medicating animals per instructions from pet owner
Cleaning kennel runs, cages and other areas of facility
Bathing dogs and trimming their nails
Ensure each dog is treated with respect and dignity
Supervising dogs outdoors while engaging in exercise and play activities
Follow all company standards of safety
Assist other employees with tasks as needed
Work Schedule:
We are open 365 days a year! Our primary shifts are 6:00am – 12:00pm – 2pm and 11am – 6:00pm. Ideal applicants will be available for one or both shifts, plus some weekends and holidays.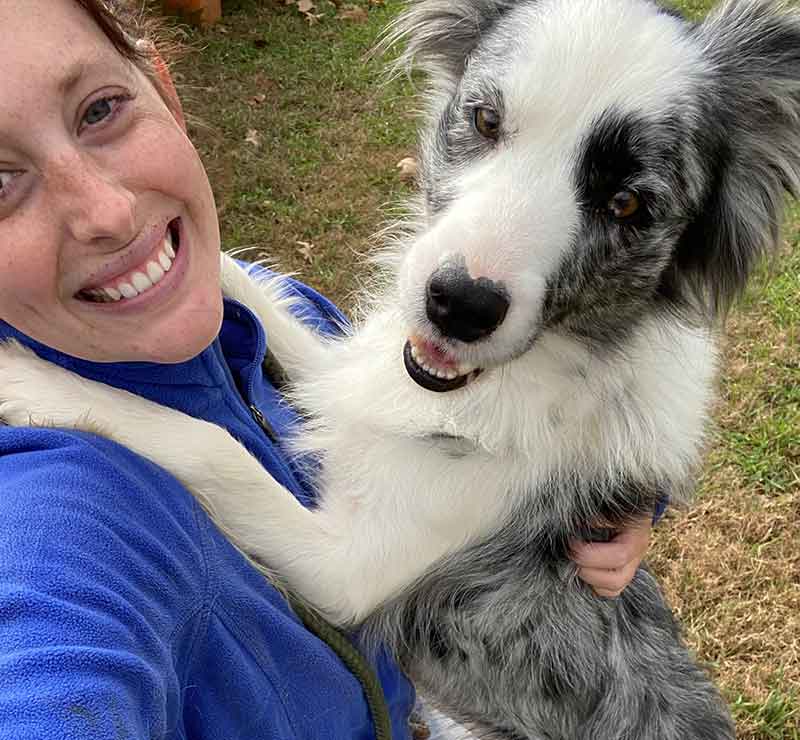 I love the staff and the relationships I have built with pets and their parents. The opportunity to learn additional things like first aid, leash walking and recall has been beneficial to not only work but my daily life.
Shelby-Boeshans-Peck
Equal Employment Opportunity:
A Stay in the Country Pet Lodge is an Equal Opportunity / Affirmative Action employer committed to diversity in the workplace. All qualified applicants will receive consideration for employment without regard to race, color, religion, sex, sexual orientation, age, national origin, disability, protected veteran status, gender identity or any other factor protected by applicable federal, state or local laws.