Dog Boarding, Daycare and Training in Richmond, Virginia
Your Dog Deserves a Stay in the Country!
Looking for a boarding kennel that isn't one? A doggie daycare that breaks the mold? Training that leaves the cookie cutter behind? Grooming that your dog actually enjoys? In short, a place you can bring your four-legged family member with complete peace of mind?
You've found it! A Stay in the Country Pet Lodge is a unique boarding, training and daycare facility where the safety and comfort of canine clients is the biggest priority. When it comes to dog boarding, daycare and training, we simply do more to make sure your dog is nurtured, engaged and active during the stay.
Dog Boarding, Daycare and Training Services
At A Stay in the Country Pet Lodge, we recognize, celebrate, and accommodate each individual dog's needs, and preferences. And we take just as good care of our human clients. If you're looking for a pet-care facility that's a bit different, you've found us. We can't wait to show you around.
Activity and Play are Important. That's why Our Guests Play Every day!
We don't warehouse our canine clients. We are an activity-based pet care facility because we understand that playtime and activity is very beneficial for dogs. We want you both to experience the happiness and contentment that leads to your pet's reduced stress, good behavior and better sleep. We want to help you build your dog's confidence and keep him agile and healthy. That's why we fill their days with personal one-on-one attention, mental stimulation and social play with carefully chosen dog companions!
Learn more about our dog lodging activity packages here!
Safety First!
Your dog's safety is your biggest priority and it's ours as well. All of A Stay in the Country Pet Lodge's services are built around our professional experience and education in dog behavior and a personal commitment to the Off-Leash Play Pet Center Safety Pledge.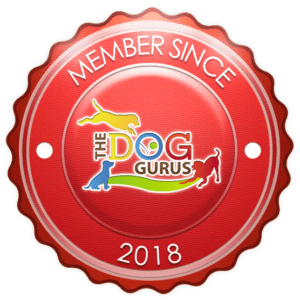 As part of that pledge, we proudly commit that our programs have been designed for the safety of all dogs. We strive to ensure the physical safety of each dog and our goal is for each one to go home from our center behaviorally and emotionally better than when they arrived.
We accomplish this by-
Educating all staff members in a formal and ongoing program, on proper dog behavior and safe play management
Providing a physical play space that meets and exceeds industry baselines for size, material safety and security
Requiring staff members to be physically present at all times when dogs are in play groups.
Screening dogs for play groups by introducing them individually in a controlled situation before allowing them to play off leash
Evaluating and assigning dogs to play groups based on age, size and playstyle
Communicating openly and honestly with our clients on all care concerns
Read the entire safety pledge, here.
Additional safety measures at our facility:
All staff trained and certified in Pet First Aid
Daily comprehensive wellness check for each guest
State of the art, commercial air filtration system
Superior cleaning procedures and protocols
Double gate entry ways and 6 ft fences
Small, supervised play groups and options for less social dogs
Talk to Us about You and Your Dog's Needs Today
A Stay in the Country Pet Lodge is your partner for boarding, daycare, grooming and dog training in Richmond. You can trust that your dog's safety is always our biggest concern, and that each day he or she spends with us will be filled with activity and affection.
If you have any questions about any of our services, please contact us or email us, today. It would be our pleasure to show you around the facility and help you plan your dog's visit. To hear from people who have lodged or trained their dogs with us, please see our testimonials.